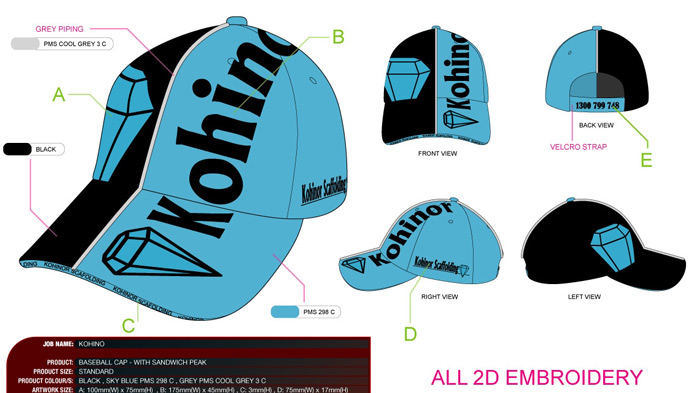 SAVE MONEY on custom made promotional products by OLYMPIC . Any Polo-shirt, Cap, Bag, Carry Case, Jacket, Pens, just about any promotional product - you see in any catalogue we can reproduce that item from our suppliers overseas with your Corporate Branding & colour.

INDENT doesn't mean 1000's - 200 units for caps, 300 units on shirts, 200 units on stubbie holders, non-woven bags, lanyards, wristbands and many more items... Delivery can be Air express or 12 weeks by the slow boat if time is on your side. Mock-up computer imagines will guarantee your promotional product will be delivery to your specifications. Be the only company or sport team with that unique design in the world.

CUSTOM DESIGN promotional products is one of the cheapest forms of advertising but it is still one of the most effective forms of marketing. If you have conference or promotional campaign, let our Marketing & Graphic Designer consultant, discuss different ideas with your team and come up with the design to set your company apart.

Olympic trust & rely on the following partners:

Callaway Golf, Bocini, BizCollection, Johnny Bobbin, Winning Spirit, Bisley, Covo, Creatativity, Grace Collection, Legend & many more...